Get Down With The Trap
Cause we always got the new, new $#*!
We run your orders FAST. We ship within 1-2 days of purchase
We're a way cooler fabric shopping experience. Leaving the corny big box brands in the dust!
We support our Trappers, we not only provide dope Fabric but we also provide a community for creatives.
Trappers Review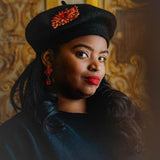 Nadia
Shopping for fabric at Trap Fabricks is exciting! Online shopping for fabric can be difficult because you never know what you will really receive, not at Trap Fabricks. The Trap Keepers are always willing to answer questions and notifies me when items are on sale. The quality of the fabric is exceptional and the variety is wide.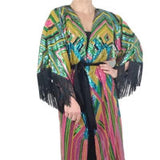 Jill L.
Trap Fabricks is one of my favorite fabric shops! Their selection of sequin fabrics is amazing and the quality and prices are wonderful. The customer service is also top notch. There is always someone to help me. I tell all of my customers and friends about this shop because it really is one of the best!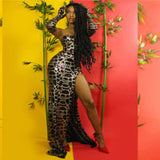 Jerri Reid
Every time I'm on the Trap Fabricks website, I find something new. I trust going to the Trap Fabricks website for all my projects because I am getting the best quality fabrics. Often times my shopping cart has a few more fabrics unintended lol.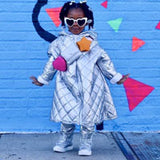 Emilisa
Shopping at Trap Fabricks is always an experience to remember. Trap Fabricks offers high quality, unique and a wide variety of fabrics. The customer service is always awesome in providing attentive, timely and helpful service. Ever since my first shopping experience with Trap Fabricks, I knew that I'd be a forever customer.
Andrea Pitter

Founder, Trap Fabricks
I knew too well what it felt like to be looked down on while fabric sourcing, sales clerks making my projects and budget feel small. I wanted to create a safe space for black and indie creatives. I thrive from my magic being a byproduct of curiosity, that is my hope for independent designer sorting out their dreams.